Graphic type: Banner
Size: 506x506
Text: Degero Gaming, Unleash your gamer within!
Preferred colors: Orange, black, white, or whatever you think
Images: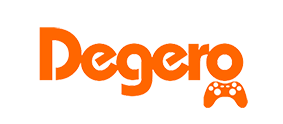 Extras: Degero Gaming is a gaming community which is devoted to providing a place for gamers to express their inner gamer. These banners will be used for our social media sites on Twitter & Facebook. We want them to be gaming related, be creative and let your imagination be unleashed

P.S Feel free to add a small signature at the bottom corner

May the odds be ever in ya favour!